Doctor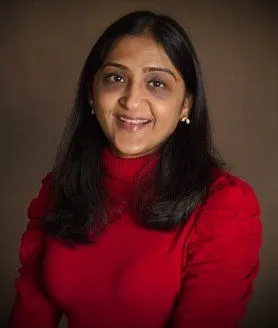 Meet the Doctor
Dr. Pranati Chokshi graduated from Nova Southeastern University, Ft. Lauderdale with highest honor in 2002. She has been at her current office location since August 2005. Since beginning practicing dentistry, Dr. Chokshi has kept herself up to date with several continuing educational courses to ensure that her patients receive the most comprehensive and advanced dental care.
Her accomplishments include:
• Dean's Award of Highest Academic Achievement (Dean's List)
• Inducted to Omikron Kappa Upsilon (OKU's Chi Psi Chapter)
• Ranked among top ten amongst the class of 2002
Prior to attending the dental school in the USA she received Bachelor of Dental Surgery (B.D.S.) and Master of Dental Surgery (Prosthodontia) degrees from Gujarat University, India. She was one of the youngest Prosthodontist in India at that time. Before coming to U.S. she worked as a Senior Lecturer in the Department of Prosthodontics, Gujarat University, India for five years.
If you have any questions or concerns about your oral health please email [email protected].